Nitin Madhukar Dadhe, fitness trainer from Nashik, Maharashtra (Left in above photo) is a member of the Indian Association for Parenteral and Enteral Nutrition since 2013. IAPEN main goal is to Fight Against Malnutrition. IAPEN mainly concentrates on promoting lifelong learning in Advanced Clinical Nutrition, Enteral Nutrition and Parenteral Nutrition. This will help in fight against malnutrition in hospitals. IAPEN another goal is to fight against malnutrition (Obesity). Mr Siva Kiran, one of the founder member of IAPEN requested Mr. Nitin Madhukar Dadhe to think of some organization for promoting Physical Activity and Fight against Obesity.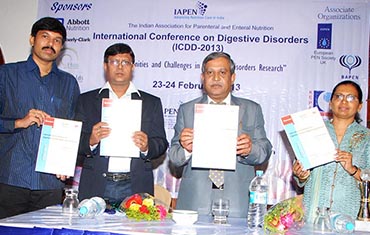 A preliminary discussion was held during the Second General Body Meeting (23rd February 2013) of IAPEN at Tirupati, India to form a multi-disciplinary organization involving Fitness Trainers, Nutritionists, Physiotherapists, Doctors, Physical Trainers and all specializations for promoting Physical Activities in Educational Institutions, Hospitals, Corporate and other organizations.
It is decided to adopt President's Council on Sports, Fitness, and Nutrition (PCSFN), USA (https://www.hhs.gov/fitness/index.html) structure in India for starting a multi-disciplinary organization on 23rd February 2013.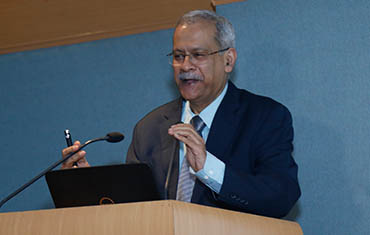 Padma Shri Dr. Anoop Misra, Director and Head, Department of Diabetes and Metabolic Diseases, Fortis Hospitals, Vasant Kunj New Delhi, India and his team, has written an article titled "Consensus physical activity guidelines for Asian Indians", Diabetes Technol Ther. 2012 Jan;14(1):83-98". Many doctors and dietitians were involved for developing these guidelines. These guidelines were taken as basis for promoting Physical Activity of Indians. On September 27th 2013, Dr. Anoop Misra agreed to join as the Associate Member of Executive Council of the FSN with Dr Seema Gulati and Dr Swati Bhardwaj.
Mrs Sarah A Hussain, Dietitian from Bhopal agreed to conduct the First Annual Conference of Fitness, Sports and Nutrition, at National Conference on Sports Nutrition on 28th Feb, 2014 at Sant Hirdaram Girls College, Bhopal MP, India marking the establishment of the Multi-disciplinary Core Group in India. For 2014 to 2019, FSN has started training dietitians all over India to go for nationwide awareness program in the year 2020.
Further Contributions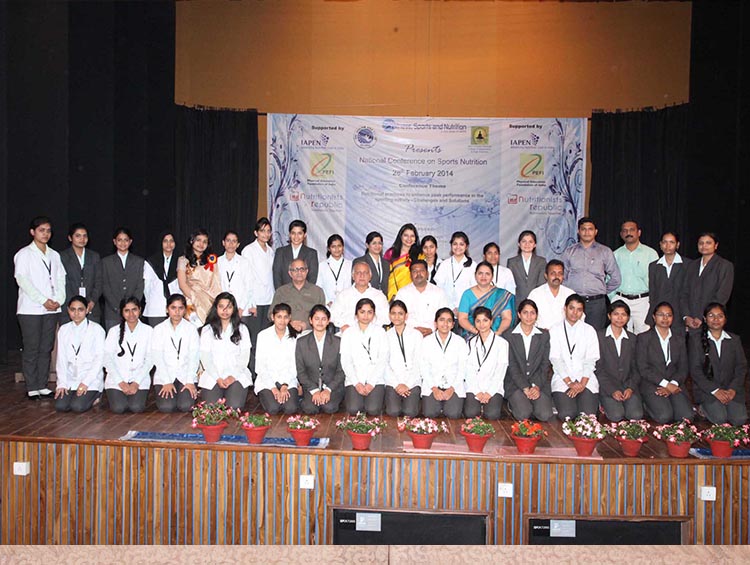 Courses
Fitness Trainer Certification

INR 20000

Fitness Trainer Certification Course is designed for people who wish to become personal trainers or gym instructors. read more

Youth Fitness Trainer Certification

INR 5000

This course is specifically designed to cater to fitness needs for younger population. read more

Senior Fitness Trainer Certification

INR 5000

This course is specifically designed to cater to fitness needs for senior citizen population. read more
See All List →
Professional Courses
Sports Nutrition

INR 25000

This course is offered to Dietitians and Physiotherapists or Doctors who have genuine interest in Sports Nutrition. read more

Paediatric Nutrition

INR 70000

This course is a part of lifelong learning initiative and will be offered to candidates who have genuine interest in paediatrics Nutrition. read more

Obstetrics and Gynaecology Nutrition

INR 70000

This course is a part of lifelong learning initiative and will be offered to candidates who have genuine interest in OBG Nutrition. read more
See All List →
Workshops
Special Workshops

INR 1500 per Participant

Our sports nutrition experts are interested in conducting custom made special workshops to suit to your organization needs. read more

Corporate Workshops

INR 25000 per Participant

Our sports nutrition experts are interested in conducting custom made special workshops to suit to your organization needs. read more

Menu Development Services

INR 25000 for 10 days

Our Sports Nutrition Expert will help your organization in implementing nutrition menu plans for 15 days. read more
See All List →
Our Team Members
FSN involves experts from various fields, who have genuine interest in promoting Advanced Education and Lifelong Learning in Fitness, Sports and Nutrition