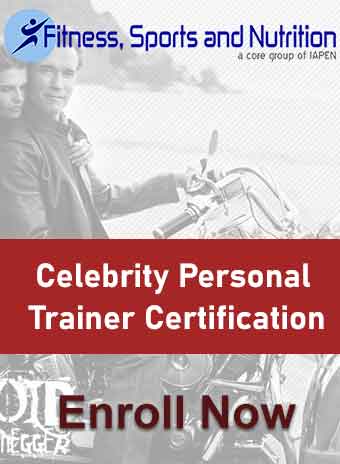 A Part of Lifelong Learning Initiative of FSN
Celebrity Personal Trainer Certification
In order to promote Advanced Education in fitness and to facilitate the academic pursuits of more number of fitness trainers from the fitness and wellness centres, FSN announces the Celebrity Personal Trainer Certification Course through distance learning.
Celebrity Personal Trainer Certification Course is designed for people who wish to become personal trainers or gym instructors. No prior educational qualification is required but minimum age of 21 along with reading and writing abilities in any one of the 11 Indian languages (Hindi, Bengali, Telugu, Marathi, Tamil, Gujarati, Kannada, Malayalam, Oriya, Punjabi and Assamese) or English. Computer proficiency is required but not mandatory as the course will be conducted using the standard distance learning programme (Material will be send by post and the assignments should be submitted via post or email).
You will have a home study component followed by a number of attended practical workshop lead by master trainers, who are amongst the top ten in the industry. The workshops will be announced at your city and minimum of four workshops should be attended for completion of this course. The Celebrity Personal trainer certification will also help in enhancing your technical and workout skills. The Celebrity Personal Trainer Certification Course will develop you into a competent and confident Personal Trainer. After the training, the certificate holder can access our FSN forum which contains fitness experts, doctors, dietitians and clinical nutritionists.
Download Information Booklet and Syllabus